Like many people in my life I think my Birthday is a National holiday.  This year I wanted to try something different and go out of state.  I chose Georgia as my middle sister lives there along with a host of friends, plus my husband had never been there.  Additionally, it was my friends Wedding Anniversary that weekend as well. So basically there was a lot to celebrate!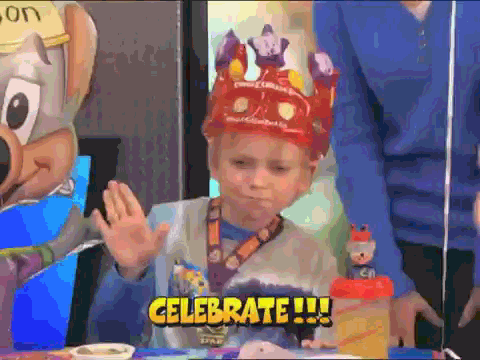 My husband wanted to drive there (which he later regretted) to view the scenery.  Driving back is when his regret came in and he vowed to fly there from now on.  We stayed there 5 days and 4 nights where we resided with one of my best friends.  She and her husband were very hospitable and she cooked one of her infamous omelets while we were there, sorry I don't have a picture as I ate it as soon as she sat it in front of me.
I had so much fun that I had to share with you some of the places I visited.
Disclaimer: There are no affiliate links in this post.
1. Shirley's Soul Food Cafe
This is generally a soul food restaurant that is not likely advertised to tourists.   I ordered 3 chicken wings (that were huge), macaroni and cheese and sweet potatoes.  It was Amazing and a tad bit tastier than the infamous Mary Mac's ( I love that restaurant).  The portions were great and I loved the customers' vibe. All of the customers were talking amongst each other as if we had known each other for years.   The service was average as the cashier seemed hot and ready to go home but he was not rude to the point of walking out.  All in all I would definitely go back and I appreciated this recommendation from my buddy.
Being a Chicago Native, I am very familiar with Harold's Chicken and its awesomeness, however the Harold's Chicken in Atlanta had one tiny difference and that is Karaoke night.  Because each day I am making sure I break more and more out of my shell…I decided to sing one of my favorite songs, Poison by Bell Biv Devoe, and while singing I realized that I don't know all of the words…lol.  Oh well! It was a Great time trying and I had a ball that night with everyone that came out. The funny thing is I never tried the chicken while there but I can attest their Long Islands are on point.
Tybee Island is a beach near Savannah, Georgia. Ironically, my Dad was stationed near Savannah when I was 4 and all of us (Dad, Mom and Myself) lived there for about 2 years.  Because I was 4, I did not remember anything specific but it felt familiar.  The beach was so peaceful and much quieter than the beach in Chicago.  I did learn that Ocean water is much saltier than Lake Michigan…yuck. No, I did not purposely taste the water. My husband's story varies from mine but I swear the waves were attacking me.   Besides the waves knocking me over, I loved the feel of the water and my husband enjoyed watching me fight the waves as I tried to stand up in the water.  Before tasting the salty ocean, we ate at Sting Ray' Seafood which is pretty tasty.  Customer service was fantastic as they were very sensitive to my shellfish allergy.  I ended up getting chicken fingers that were tasty.
4. Caribbean Parade
This parade was fascinating!  There were two versions of the parade taking place in Atlanta and Decatur. We attended the Decatur Parade and it was absolute fun! All of the bright colors and glamorous costumes were positively beautiful and astounding!  The reds, blues, glitters and feathers were dynamic. This parade convinced me that I now need to travel to all of the Caribbean countries.
Although they have two locations in Illinois, I did not find out about Top Golf until visiting Georgia. Top Golf provides a new age golfing experience. When entering the establishment you must stand in line to obtain a gaming card, similar to Dave & Busters, that allows the customer to add money on it. The card also keeps track of the scores.  The food was Amazing and golf was not half as boring as I thought it be as you get to choose the type of golf club you need to hit the ball in the desired hole. Overall, what a Great time!
I've heard nothing but good things about this place. Unfortunately my visit was far from enjoyable as it took 2 hours to get a drink and 1 additional hour to get an overcooked burger.  It appears they were understaffed and management and staff were simply over it.  Actually they verbally expressed how over it they were.  I felt bad for them as they were doing the best they could with what they had, however their efforts did not improve my experience.
The best part of waking up is a buffet brunch on your table and bottomless mimosas in your cup.  The food was exquisite! They offered an omelet and waffle station along with endless bacon, Jack Daniel steak, roasted potatoes, tasty cinnamon rolls and array of desserts and fruit and much more.  The service was impeccable and I would highly recommend this place to anyone in search of great brunch in Georgia. Apparently I ate again without taking picture, but I promise you it was delicious.
For those of you that watch Love and Hip Hop Atlanta, Pressed is a boutique owned by one of the stars of the show, Rasheeda.  This boutique is located at Phipps Plaza and offers a very good selection of outfits.  There were more outfits geared towards petite women but there was a generous amount of plus sizes.  I found a cute army fatigued ripped long shirt and lipstick (worn on the cover photo). Although you have to make a purchase to take a picture with the reality TV star, I would have purchased this shirt regardless.  But since I made a purchase I was able to take a picture with her.  Interested to take a picture with her and her mother, Shirleen (as she was busy with customer) did agree to take the picture with.  I also received a chance to talk with Rasheeda and she is more beautiful in person than on T.V.   She was very personable and held conversations with all of her customers.. Overall, I had a very good shopping experience and would definitely return again.
9. Jazz Festival
The Jazz Festival was a relaxing ending to a busy vacation.  My husband and I met one of my buddies there and we purchased some iced lemonade and sat on the grass and caught up from our college days while the instruments played in the background.  The weather presented a relaxing wind and when driving from the festival I got to see a lot of downtown Atlanta. They are building so much in that area and I can't wait to re-visit and see the new buildings fully constructed.
All in all this was a fantastic trip and of course I have to return.  There is a ton to do in Atlanta and the surrounding towns and I recommend when you have the time to visit there.  Happy Birthday to Me!